Clubs
PTA Fall  Clubs
There are multiple benefits why Cheatham Hill Elementary PTA support After School Programs for our students.
Here are just three of the benefits:
1) There is strong evidence that extracurricular activities increase self-esteem and positive social behaviors among children and adolescents.
2) After-school activities appear to improve school belonging, motivation, and academic achievement.  
3) Elementary school students appear to have greater social engagement benefits when they are highly engaged in after school programming than when they are less engaged.  
 
Please feel free to contact Jeffery Ryans
CHES PTA Vice President 
---
KILOMETER KIDS
An Atlanta Track Club's Kilometer Kids is incentive-based running  program designed to get kids (ages 7 to 14) in the community active!  The mission of Kilometer Kids is to promote a healthy and active lifestyle to area youth through a running-based program, empowering children with the knowledge they need to make smart lifestyle choices.
Fall Session for Kilometer Kids
Register at https://register.chronotrack.com/r/41241
We only have a limited number of spaces for our Free Kilometer Kids Club, so when it is full there will be no exceptions unless we get more parents to help volunteer.  Information will go home Friday August 17th to the registered students.  All students registered for Kilometer Kids must be signed up for ASP or you cannot participate.
Thank you and Happy Running!
---
Spanish Club
¡ H o l a !
We still have spots in the Spanish club.
We will reinforce and add new words to the vocabulary learned during specials class.
We'll have more hands on experience in a small group setting (16 students maximum)
We offer classes for all grades (Kindergarten – 5th grade)
Tuesdays - 1 hour/week (Aug 21 - Dec 11, 2018) $215
We will take registrations until Aug. 14th.
Registration is first come first served.
Please check our website for more information and to register your student.
Information on Website below:
__________________________________________________________________
   

Art a la Carte
Art a la Carte, Fine Arts
This program offers an enrichment and education experience that is second to none!  Art a la Carte Kidz uses artist quality materials such as watercolor pencils, markers, chalks, oil pastels,charcoal and much more!
Informational Flyer Below:
---
Art a la Carte, Terrific Scientific Geo 
GEO STEAM Club (K-5) : (NEW!) In this exciting enrichment class, students will see the world through the scope of a Geographer and Geologist. They will explore well know monuments and places by learning about the geology, environment and culture of those places. Hands-On Lab experiments and Art Projects will give students new insight and understanding of the world around them, while learning to read maps and understand directional relationships between people, landforms and civilization.
 The Steam Club- Art A La Carte Kidz and Terrific Scientific Geo Steam 
Informational Flyer Below:
 
---
A Steam Club- Terrific Scientific Robotek
Let's Build a Robot!
The fantastic, real world benefits of making and programming robots.
Terrific Scientific Robotic Programs uses LEGO® bricks, KNEX, StarBots, Goldiblocks, etc that emphasize a mixture of STEAM (Science, Technology, Engineering, Art, and Math) and great tools that foster imaginative thinking.
Science is, by its nature, inquiry based. Inquiry is an approach to learning that utilizes discovery and scientific thinking processes to explore knowledge and learn skills. In order to achieve this, facilitators of inquiry based learning must create an environment rich with experiences that allow learners to act on their own curiosity. Youth need experiences that will stimulate their thinking and provoke questions (inquiry). Such experiences will help develop critical thinking abilities. This is what happens in our programs as robots are built!
Robotics
The Steam Club- Terrific Scientific Robotek  After School Art Enrichment Class 
Informational Flyer Below:
 
---
Hour Fitness Fun will encompass a positive and fitness-based environment, motivate children to become more fit, and gain an appreciation of lifelong fitness.
With the use of various exercises, stretches, and games, children will gain strength, flexibility, balance, and enhance strategies for mindfulness.
For students currently involved in after school sports, or those who are not, this class will make being active fun, and serve as the platform for all children to develop a love of health and fitness.
The class will be taught by Lucretia Cahill, a certified fitness instructor with SCW Fitness Education and Tabata Boot Camp.
Mrs. Cahill is also CPR certified, insured, and teaches classes with FIT To Be Group Fitness at the Ben Robertson Community Center in Kennesaw. She and her husband manage the Keeping Kids In Motion Facebook
Fall Cost:

$175 Fall Times: 2:30-3:30 Giving Back: 10% of all tuition funds are contributed to the PTA!
Monday or Wednesday school is in session. On ½ days and school holidays there will not be class.
Hour Fitness Fun will follow Cobb County Schools inclement weather closures
• Nutrition • Healthy Habits • Hydration  • Strength • Agility 
Informational Flyer Below:
___________________________________________________________________

We are excited to be back for another great year at Cheatham Hill Elementary School.
Pet owners, Roger and Anita, live happily in London with their Dalmatians, Pongo and Perdita, stalwart dogs devoted to raising their puppies. Everything is quiet until Anita's former classmate, the monstrous Cruella De Vil, plots to steal the puppies for her new fur coat. The Dalmatians rally all the dogs of London for a daring rescue of the puppies from Cruella and her bumbling henchmen.
We realize that parents want their children to have a memorable, educational, and enriching experience in their after school program. Some parents don't want their children to be saddled with additional responsibilities while others want to see their children shine on stage. We can accommodate both. Please let us know in the registration form what level of commitment you are willing to accept for your child's involvement in this production. 
Information on Website below:
_________________________________________________________________________
Ballet/ Tap Combo    
Ballet/Tap/Jazz Combo
We are excited to be back at Cheatham Hill Elementary this winter. We had a successful run during the Fall and are now open for Winter/Spring registration.  
Dance classes will take place every Thursday and follow the Cheatham Hill Elementary school closing schedule. Classes will culminate into a performance in May and fees are as follows. Monthly tuition  is $65/month with a one-time registration fee of $20 and a costume fee of $70. Tuition is due on the 1st of every month with the exception of the 1st class.    
Please do not hesitate to contact us for additional information and we look forward to meeting and hearing from you soon! 
Sincerely,
Teresa Britton
Dance Classes  at Cheatham Hill Elementary
Informational Flyer below:
Register Now at danceartseducation.org
Dance Arts Education 
Phone: 470 -282-6785 
www.danceartsed777@gmail.com
www.danceartseducation.org
www.facebook.com/danceartsed. org                                                                                                         
______________________________________________________________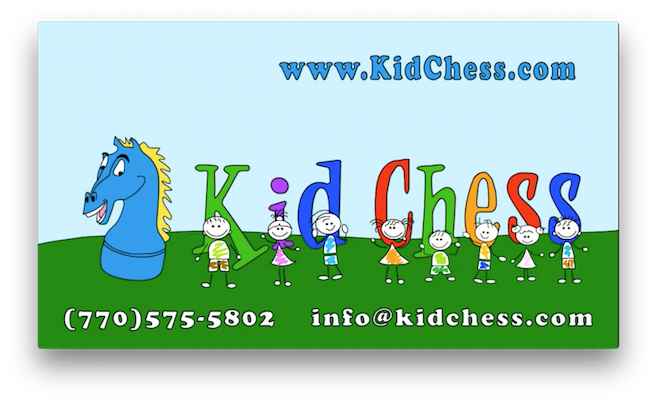 Kid Chess
At Kid Chess, kids come first. We firmly believe in our motto of  "Chess Makes You Smart; We Make it Fun." Our flagship enrichment program "Fun With Chess" brings the benefits of chess to children in a manner that is both engaging and fun.
Lesson presentation is differentiated in each of the two hours.
Kindergarteners may only enroll in the 2nd hour.
 ***10% of all tuition funds are contributed back to the PTA! How do I register?
Kid Chess® Atlanta, Chess for Kids Home
Information on Website below:
______________________________________________________________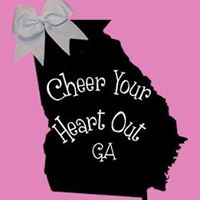 This class will be filled on a first come, first serve basis.
http://www.cheeryourheartoutga.com/
Informational Flyer below:
---
WHAT IS FCA?
Fellowship of Christian Athletes, F.C.A, encourages students to grow in their faith through monthly campus meetings. Each month students can participate in campus meetings where they read devotionals, sing songs, and listen to various motivational speakers discuss a scripture based topic.
The campus meetings are led by fifth grade students who are selected through application and by teacher recommendation. These student leaders will be required to attend additional weekly meetings(every Tuesday after school) that are facilitated by Mrs. Rigsby, Mrs. Bishop, and Mrs. George who serve as the club teacher leaders for Cheatham Hill.
For more information email:
*SIGN UP: Registration must be completed online.
http://fcaelementary.org/registration *Students who are not picked up as car rider, must be registered for ASP
First Campus Wide Meeting after school: Tuesday August 21, 2018 2:30-3:30pm 
Campus Wide Meeting Dates: 8/21, 9/18, 10/23, 11/27, 12/18, 1/29, 2/26, 3/26, 4/30, & 5/14
Informationa Flyer Below: